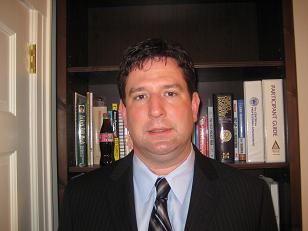 Main Office
One University Plaza, Suite 412
Hackensack, NJ, 07601
201-254-9919
Banks Law Offices, LLC is a law firm located in New Jersey, practicing throughout New Jersey and New York. James Banks takes pride in providing personalized legal services not generally found at large law firms with reasonable fees. Banks Law Offices is a general practice firm, which specializes in criminal defense, DWI/DUI defense, immigration law, intellectual property law, business planning, estate planning and family law.
Banks Law Offices is conveniently located in Hackensack, New Jersey. It is minutes away from Routes 4, 20, 80 and the Garden State Parkway. It is located within minutes of 2 County Seats in Hackensack and Paterson. Banks Law Offices provides reasonable rates and accepts Visa, Mastercard, Discover credit cards.
Before viewing the content of this website please review our TERMS OF USE, DISCLAIMER and PRIVACY POLICY. You should review this information each time you visit this website as the terms are subject to change.
To arrange an initial consultation, please call or write to:
James Harrison Banks, Esq.
Managing Member
One University Plaza, Suite 412

Hackensack, NJ 07601
Phone: 201.254.9919
Fax: 201-254-9921